Vote for our Vlogger and Blogger
Which of them do you like most ?
You can only Vote ones per Vlogger/Blogger. But you can vote for multiple Vlogger/Blogger.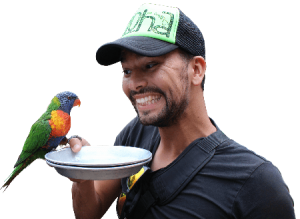 I have turned my passion into my purpose in life and I want to show you how I managed to visit more than 50 countries in the last 10 years without winning the lottery. I have looked into so many sceptical faces when I was talking about how little money I have spent for my journeys and what I have experienced nevertheless, or perhaps exactly for that reason. On the road I have already helped a lot of people to make their life easier and cheaper while travelling. Now I want to share my Travel Tools with as many people as possible.