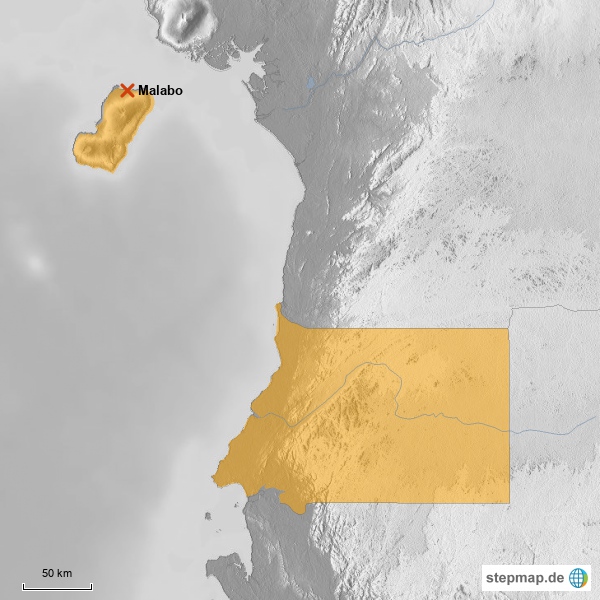 Top 10 Destinations in Equatorial Guinea
There are hundreds of places in the world that tourists are not aware of - places that have not been in one's list but should be. One of these places is Equatorial Guinea which is found in Africa.
Most of these unfamiliar places are untouched or protected to maintain its serenity and natural beauty. Equatorial Guinea has a tropical climate with distinct wet and dry season, making it easy for tourists to predict when to go there. Plus, they have awesome attractions during the dry season, making it the best time to visit the place.
Here are some must-see places in Equatorial Guinea:
Bata
Bata is a province in Equatorial Guinea known for its nightlife and market. Since it lies in the Atlantic Ocean, it is where ferries dock, and along the coastal road, you can find a beautiful white sand beach surrounding Bata city. You can also find some beautiful Spanish colonial buildings if you are into good architectures.
Arena Blanca and Bioko Island
If you're looking for a superb natural beach in Equatorial Guinea then you should go see Arena Blanca, specifically the Bioko Island. It is a natural beach where water are clear and pure, and the place is very accessible as well.
This is one of the hidden beauties of Equatorial Guinea as the beach area is unspoil and natural, so if you're a beach lover you'll definitely enjoy your stay here. Not only that, during dry season, there are thousands of butterflies that you can see in the place, making it an amazing view to watch.
Just piece of advice though, if you're planning to spend some time here then don't forget to bring your own food and drinks since there are limited shops around the area.
Moca
Moca is a worth stop as it is home to plenty of natural attractions, including Lake Biao, Lake Loreta and the popular Cascades of Moca that serves as a home to different species of monkeys.
Monte Alen National Park
Monte Alen National Park is a tropical rainforest protected area. Even though it's protected, it offers a variety of fun activities such as trekking, hiking and wildlife viewing. It provides a home for many types of species including crocodiles, elephants, chimpanzees and gorillas. You may also come across some various bird species and some large mammals.
Pico Basile
Pico Basile is a mountain peak destination, which is definitely perfect for hikers and for those who are looking for a thrilling adventure. You can definitely take a panoramic view of the island when in Pico Basile.
Ureca
The main attraction in Ureca is its pristine beaches. One of the best attraction here is when the mother turtle lays her eggs on the shore during dry season. It also offers a superb experience of jungle hikes to Rio Eola Waterfalls, which is certainly a breathtaking attraction (plus the fact that you get to enjoy swimming in its fresh water).
Malabo
Malabo is a city that preserves buildings from the colonial era, in which, a good example would be the Presidential Palace and the Palace of Justice Malabo. Here, you can also find the Cathedral of Santa Isabel which really stand out because of its architectural design.
Luba
Luba is known as the second largest town of Biokno. It lies on the west coast beneath the volcanic peaks, and is popular for their logging industry. Luba has a free port that provides access for larger vessels, and the place is also well known for its beautiful white sand beaches like Playa Arena Blanca.
Islas Elobey
Islas Elobey's residents are very friendly and hospitable, as some of them would even invite you to stay at their place though there are not much people living there and the islands shore is a bit small.
I hope these guide will help you on your way in discovering the beauty and historic places in Equatorial Guinea. If you're into adventures, hiking or just planning to relax, Equatorial Guinea got it covered for you. Just always remember when visiting a certain place to always leave nothing but footsteps, take nothing but pictures and bring nothing but memories with you. I hope you enjoy your next adventure!