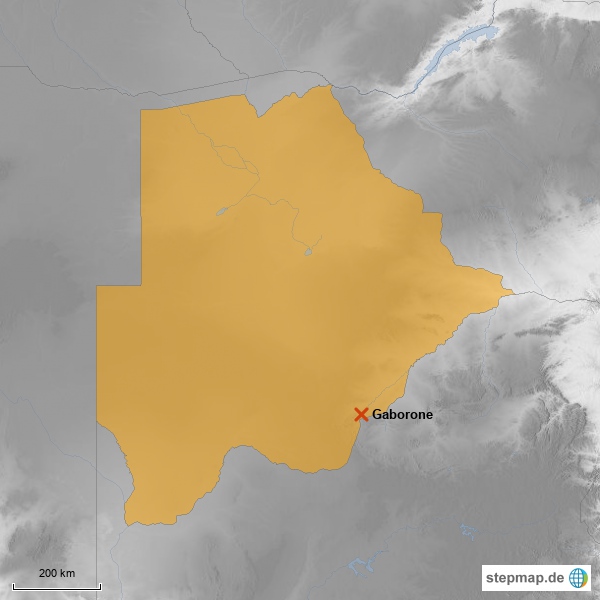 Top 10 Destinations in Botswana
Visit the beautiful destinations in the amazing African country called Botswana
Officially named as the Republic of Botswana, this landlocked African country is bordered by Namibia, Zimbabwe, Zambia and South Africa. This country is considered as one of the hidden gems of the African region because of its rich wildlife.
Botswana is thinly inhabited, which is why most of its territories are being occupied by national parks and reserves. There are several fascinating views of nature that this African country offer to its visitors, wherein the experience and ambiance is worth the travel.
Chobe National Park
With an approximate vastness of more than ten thousand square kilometers, Chobe National Park is undeniably one of the largest national parks in the country and possibly the whole region. This destination is known for its incomparable wilderness and wildlife that includes Chobe River as part of the main attractions in this national park. Chobe National Park is also one of the Africa's bird sanctuaries where several different species of birds are visible within the area.
Okavango Delta
Considered as one of the world's largest inland delta, this famous gigantic wetland is situated within the Kalahari Desert in Botswana. This destination is known for its endangered wildlife like the black and white rhinos, African wild dogs, cheetahs and lions. Okavango Delta captured the hearts of its visitors because of its magnificently attractive ambiance and picturesque view of marshland, which made it a UNESCO World Heritage site. In addition, this extravagant work of nature was officially acknowledged as one of the Seven Wonders of Africa in 2013.
Tsodilo Hills
Tsodilo Hills, which is a UNESCO World Heritage Site, is home to several interesting rock formations, caves and rock arts. This destination is said to have more than 4500 rock arts that has a historical and significant value to the locals of Botswana. Tsodilo Hills is divided into three portions, where the biggest rock formation was named 'male' then next to it is the bigger one called 'female,' and lastly, the smallest formation is named child.
Tuli Block
Tuli Block, which is situated in the southeast corner of Botswana surrounded by private farms that offer safari tours, is said to be far more different than any other place in this African country. Some of the famous spots in this destination are Solomon's Wall and the Tswapong and Lepokole Hills. Tuli Block is also rich in wildlife like antelopes, lions, cheetahs, lions, elephants and 350 listed species of birds.
Kgalagadi Transfrontier Park
Straddled between South Africa and Botswana, Kgalagadi Transfrontier Park, or simply KTP, is found inside the Kalahari territories. This destination also has abundant wildlife like other national parks and reserves in Botswana migratory birds, such as wildebeest, eland and springbok. Kgalagadi Transfrontier Park also showcases fascinating red dunes landscapes, grasslands and other greeneries, while animals like the black-maned Kalahari lion wildcats, hyena and antelopes are also seen in KTP.
Moremi Game Reserve
Moremi Game Reserve, which is occupying almost one-third of the Okavango Delta, was initially founded as game reserve and not a national park so that locals like Bushmen/BaSarwa can stay and live inside its territories. Some of the famous spots in this destination are Chief's Island and the Moremi Tongue, which presents abundant and diverse ecosystems across African nations. Being the only officially protected wildlife reserve within the Okavango Delta, Moremi Game Reserve is where tourists can see wild dogs, red lechwes, giraffes and impalas.
Makgadikgadi Pans
Considered as one of the largest salt flats across the globe, Makgadikgadi Pans is part of the remains of the gigantic Lake Makgadikgadi. This destination is recommended to be visited during dry and wet seasons, as it showcases dramatic transformations from being arid and dry plains to seeing herds of flamingo, geese and pelicans on water filled pans. Comprised of many other pans, Makgadikgadi's large pans are Sowa and Ntwetwe, which also became one of the attractions inside the salt flats.
Gaborone
Being the capital and largest city in Botswana, Gaborone, or as locals call it Gabs, is a modernized city surrounded by government buildings and malls. Although some think that there isn't much to see in this destination, Gaborone also offers decent restaurants and hotels as well as important museums that showcases Botswana's rich history. Gaborone may be confusing for first timers because of terms like 'extensions', 'phases' and 'blocks' but it's still an interesting place to discover.
Kalahari Desert
Kalahari Desert, which is a vast sandy savanna occupying most of Botswana's territories and sharing borders with Namibia, South Africa and the Northern Cape, is home to several animals than any other desert can house. The Central Kalahari Game Reserve is the second largest protected area across the globe and it lies inside the Kalahari Desert. This famous African desert is abundant in bird sanctuary, where over 500 species of migratory birds are seen within its territories.
Nxai Pan National Park
Nxai Pan National Park, which is one of the salt flats from the famous Makgadikgadi Pans, is also one of the largest salt flats in the world. This destination boasts of the interestingly inviting bird life with wildlife animals like the bat-eared foxes, zebra and jackals. Nxai Pan National Park is lined with Mopane woodland and Acacia trees along its landscapes. There are also impalas and springboks that are visible in this national park, which adds value to its importance being a nature reserve.