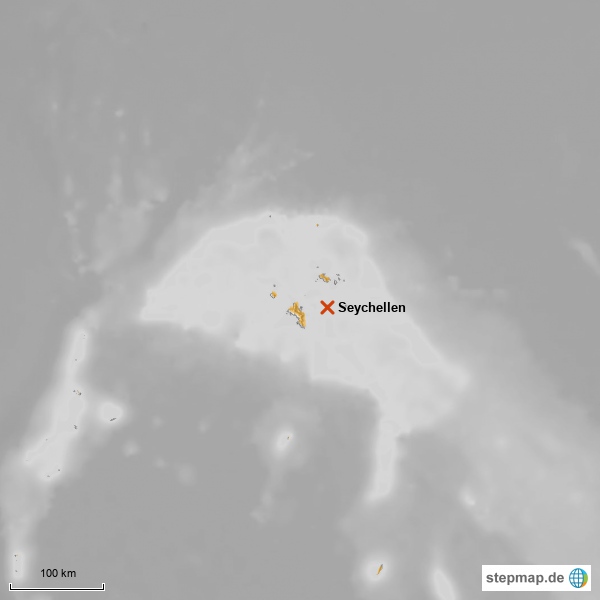 Top 10 Destinations in Seychelles
Visit and explore Seychelles and be mesmerized by its beautiful islands
Seychelles, which is officially acclaimed as the Republic of Seychelles lying in the Indian Ocean bordered by Mauritius, Comoros, Madagascar, Mayotte and Reunion, is an African state that bears fewer inhabitants. Seychelles is surrounded by luxurious resorts, pristine sandy beaches, abundant wildlife and colorful display of arts. This island country offers amazing surprises to its visitors, from its calm and relaxing coastlines to its fascinating wildlife adventures.
Here are some of the best destination that tourists can explore in Seychelles:
Morne Seychellois National Park
Covering almost 20 percent of the island Mahé, Morne Seychellois National Park is the largest national park in Seychelles, and is also where the highest point of the country is located. This is one of the most popular and sought-after destinations in this East African archipelago as it offers spectacular nature scenery and activities. Since Morne Seychellois National Park is covered with rich forest, tourists will definitely enjoy hiking on its mountainous trails as it shows picturesque overlooking view of the island of Mahé.
Aldabra Atoll
Aldabra Atoll, which is a UNESCO World Heritage site and the second largest coral atoll in the world, is definitely a marine paradise that is home to the largest population of tortoises in the world. This destination is surrounded by small lagoons which bear abundant and well-preserved marine life. Aldabra Atoll can be explored using dive boats, but there are also some tours being offered around the island.
Sainte Anne National Marine Park
Sainte Anne National Marine Park, which is the first national marine park in the Indian Ocean, is one of the highly recommended places to visit in Seychelles. This destination is known as the nesting ground of the hawksbill turtles and it's a perfect venue for snorkeling. There are glass-bottom boats that cruise along Sainte Anne National Marine Park, which offers a closer look of how abundant the marine life is in this marine park.
Vallée de Mai Nature Reserve
Found in the island of Praslin, Vallée de Mai Nature Reserve is covered by well-preserved palm trees and bears the largest palm tree seed called coco de mer. This destination is also home to different species of birds including the endangered black parrot and other wildlife animals. Vallée de Mai Nature Reserve also offers hiking trails, which display other primitive species of plants and its well maintained surroundings.
Le Jardin Du Roi Spice Garden
Le Jardin Du Roi Spice Garden, which is a unique garden where kitchen spices are seen, sold and planted, is one of the most visited places in Seychelles. In this destination, visitors can buy different spices such as cinnamons, pepper, vanilla vines and other sorts fresh from the garden which they call on-site store. There is also a chic and cozy restaurant which offers enticing delicacies with a calm and relaxing ambiance. In addition, the scents of different spices around the garden gives it a more natural feel.
Clock Tower Victoria
For over 100 years, Clock Tower, or locally known as Lorloz, has been the main attraction in the small capital city of Seychelles, Victoria. This destination has always been tagged as the smaller version of the Big Ben in London as its structural designed was patterned to the world famous clock. Clock Tower in Victoria is one of the national historic heritage in Seychelles as well as one of the most famous spots in the country.
La Digue
Lies on the east of Praslin, the third largely populated island in Seychelles, La Digue is one of the most visited places in the country because of its stunning beaches. This destination is a postcard photo in real life as the emerald green water hugs the shore of pristine beaches covered with hills of green, a true paradise island. La Digue offers more peaceful, more private and relaxing ambiance compared to Praslin and Mahé.
Mahé
The largest island in Seychelles perched northeast of the Indian Ocean, Mahé is where the tallest point of the country is located, Morne Seychellois. This destination offers the best of both wonders as it is lined with cozy resorts with fun water activities, luscious greenery and mountains ideal for hiking, trekking and nature walks. Mahé is also known for numerous art studios and galleries as well as historic heritages.
Praslin
Also known for its stunning beaches and luxurious hotels, Praslin is one of the main tourist destinations in Seychelles. This destination has a lot to offer to its visitors like the white sandy beaches with crystal clear waters, forested hills and tropically calm ambiance. Praslin bears several world-class beaches and it is also home to various bird species including endemic species like the Seychelles black parrot.
Victoria
The capital city and one of the smallest capitals in the world, Victoria is surrounded by Seychelles' historically important heritages. This destination caters attractions such as the Seychelles National Botanical Garden, which bears amazing flora and fauna and the National and Natural Museum of History. Victoria is also surrounded by colonial-era architectures, old buildings and structures that were built centuries ago.