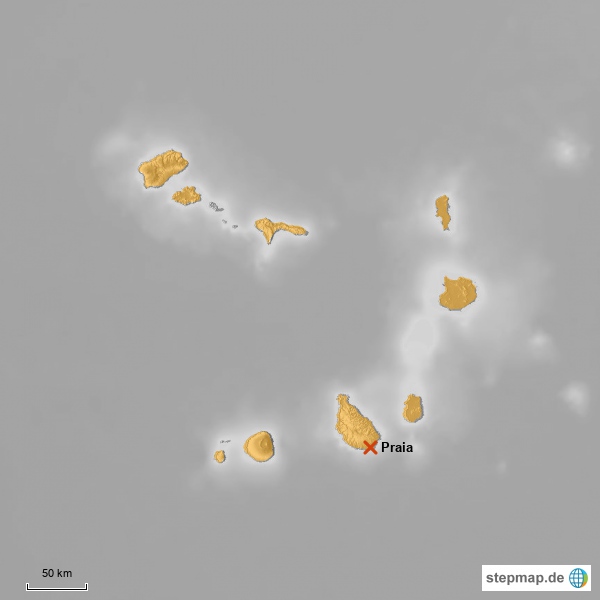 Top 10 Destinations in Cape Verde
Enjoy the hidden wonders of Cape Verde and take home a worthy travel
Cape Verde, which was formally acknowledged as the Republic of Cabo Verde - an archipelago surrounded by volcanic islands along the Atlantic Ocean, is also part of the Macronesia region. This West African country is known as one of the most democratically stable nations in the region. Cape Verde is said to have the most Western influenced culture than any other country across the African continent. Outdoor adventures are the activities that most visitors will enjoy during their stay in this destination.
Sal
Sal, which is an island situated in the northern part of Cape Verde, is also where the country's major airport (the Amilcar Cabral International Airport) is located. This destination showcases pristine white sand beaches and various water activities to its visitors. 'Sal' is a Portuguese word which means salt, where the island is abundant with during the old times. This is considered as the most visited destination among other islands in Cape Verde.
Boa Vista
Famous for its marine animals and alluring beaches, Boa Vista is found in the easternmost part of Cape Verde. Known marine life in this destination is the marine turtle, while one of the best sights is the sand dunes and fascinating coastline. Boa Vista is the third largest island in the archipelago and it literally means 'Beautiful View' This island offers a more authentic island adventure compare to Sal.
Praia
Praia is the capital and largest city in Cape Verde, and is also the busiest city in the country as it serves as the main port which ships major local products. Tourism and export are the top most important industries in Praia and is said to be the largest urban community in Cape Verde. This destination offers a breathtaking view of nature as the city is perched on a plateau or as locals call it Plato.
Fogo
With a height averaging around 3000 meters above sea level, Fogo is where the highest peak in Cape Verde is found. Often called as the Volcanic Island, this destination's most famous landmark is Pico do Fogo, which is a strato volcano and the most active volcano in the country. A picturesque view of nature from the slopes of the volcano to the black sand coastlines with dark rock formations are some of the vantage points in Fogo.
São Vicente
Its natural beauty is Sao Vicente's vantage point among other neighboring islands in Cape Verde. Situated between Sao Antao and Sao Luzia, Sao Vicente offers fun and adventure wherein main attractions include alluring sandy coastlines, interesting mountains and fishing village which adds value to its visitors. Furthermore, Sao Vicente is not only known for its amazing nature but for its lively and exciting music and nightlife.
Santo Antão
Situated in the westernmost part of Cape Verde, Santo Antao is said to be the second largest island in this West African country. This is considered as the mountainous destination in Cape Verde where it has several outdoor activities to offer. Santo Antao is surrounded by amazing gorges, canyons and forests which gives the island a rich green scenery.
Brava
Brava, which is the smallest island in the archipelago, is definitely one of the most attractive places to visit in Cape Verde as it offers greener scenery than any other islands. Although Brava is filled with captivating mountains, cliffs and landscapes, it also showcases pristine beaches. Brava is a relaxing and peaceful place to visit as its natural beauty and ambiance goes well with the saying 'small but terrible.'
Maio
Located in the easternmost part of Cape Verde, Maio is naturally unique among other islands in the archipelago. Maio is where abundant flora can be found like luscious forests, while its alluring and quiet sea invites visitors who plan to stay and unwind. This destination is also rich in bird life and an ideal place to do bird watching.
Mindelo
Cape Verde considers Mindelo as the cultural center where poetry and music is part of life, wherein traditional music being played can be heard almost everywhere in the island. Seen in this destination are the colonial architectures and structures where buildings, bars and restaurants show huge influence of Portuguese culture. Mindelo also showcases colorful celebrations and festivals, among others.
Sao Filipe
Sao Filipe, which is the capital city of Fogo and one of the oldest towns in Cape Verde, is home to the most important Catholic Church named Nossa Senhora da Conceição. This destination showcases the huge Portuguese influence with the structures and other notable positions. Sao Filipe is where a blend of African and European roots can be found.