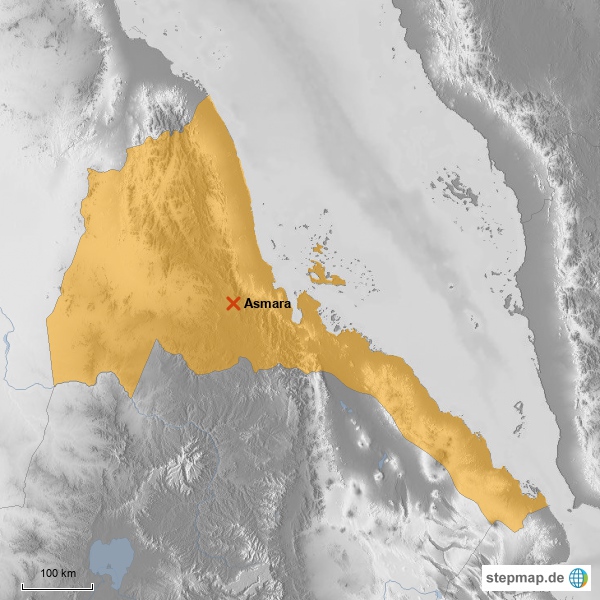 Top 10 Destinations in Eriterea
Have you been to any point of Africa? If not, are you planning for a vacation and have nowhere to go? I hope this helps you to choose the country to visit on your next vacation, as I will show you the hidden beauty of Eritrea - a wonderful country in the horn of Africa.
Eritrea is a multi-ethnic country, and because of its diverse topographical features and its location, Eritrea has a diverse climate across the country as well. It shelters several species of mammals, has a rich avifauna of species of birds and it became a home to an abundant amount of huge species.
You can also find the Abyssinian hare, African wild cat, Black-backed jackal, African golden wolf, genet, ground squirrel, pale fox, soemmerring's gazelle, worthhog, lions, elephants, dik-diks and endangered African wild ass in the country. There's other local wildlife as well including the bushbuck, duikers, greater kudu, klipspringer, African leopards, oryx, and crocodiles.
Spotted hyenas are also widespread and common in the area, while an estimated one hundred African bush elephants left in Eritrea. There are also saw-scaled vipers, puff adder and red spitting cobras. In the coastal area, marine life is also abundant as the country have dolphins, dugong, whale sharks, turtles, marlin, swordfish and manta rays.
Asmara
Asmara, which has been a new addition to the UNESCO world Heritage Sites, is home to the Erithrean National Museum and its popular for its 20th-century old buildings. It has hundreds of Italian-style architecture, wide streets, piazzas and coffee bars, which is a perfect place for coffee lovers out there. There are also ice cream parlors and restaurants for the kids and the kids at heart.
It is truly a surprise as Asmara is one of the world's best examples of Art Deco urban planning and architecture. One worthy to mention is the Nyala hotel as it has an awesome view of the city while enjoying a cold bottle of beer (just a tip, Asmara's beer is exceptionally good).
If you love mountain climbing , hiking and mountain biking, there are nearby areas outside the town where you can go to, which is an excellent place for these types of activities.
Massawa
Massawa contains notable buildings like the St. Mary's Cathedral, the Shrine of Sahaba and the three tanks in the middle of Massawa. You can also find some amazing monuments of Ottoman architecture in Massawa.
Debre Bizen
Debre Bizen is best known for the Erithrean Orthodox Tewahdo Church, while its library contains many important manuscripts.
Keren
Keren, formerly known as Cheren, is where you can find the nineteenth century Tigu Egyptian fort, the St. Maryam Deari chapel, the 1930s former railway station, the British army and Italian army cemetery, and the local markets.
Matara
An important archaeological site of Eritrea is the Matara, wherein it is known for some ancient and pre-historic settlements. You can also find cities more than 1000 years of existence.
Qohaito
The ruins of Qohaito are a very important part of history. Although it is an ancient town, the city has an impressively large remains and a proof to its once-great stature.
Nda Mariam Orthodox Church
Nda Mariam Orthodox Church is really a very nice building. It is one of the prominent landmarks in the city along with the Asmara Catholic Cathedral and Kulafah Al Rashidan Great Mosque.
Dahlak Islands
Dahlak Islands, which consists of two large islands and one hundred twenty four small ones, is popular as it produces a substantial amount of pearls. The island is home to a divers marine life and sea birds that makes tourist attracted to the area.
National Museum of Asmara
National Museum Asmara, which was part of the sites nominated for the UNESCO World Heritage Sites, functions as a promoter for the Eritrean history - both locally and abroad. It also investigates new archaeological sites and explores Eritrean history, and has an impressive collection spanning to the six millennia of land civilization.
The Old Steam Railway
The Old Steam Railway Line contains a lot of history, as the train was built in 1887 to 1932, which connects the port of Massawa to Bishia. The Old Steam Railway Line, which was destroyed by war but has been rebuilt, still uses old steam to attract tourist, which I can say a quite of an experience.